Black Gold Natural & Organic Potting Soil 16 qt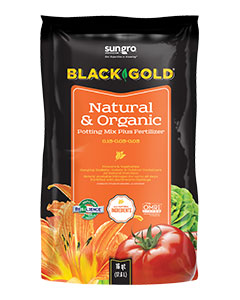 Sku: 706316
MSRP: $5.99
In Stock
---
Your Price:
Black Gold Natural & Organic Potting Soil is an all-natural, organic soil consisting of screened earthworm castings and Canadian sphagnum peat moss blended with an organic fertilizer. Perlite and pumice are also added to ensure optimum pore and air space.

This product is OMRI listed.
Available in all 50 states.